New T-shirts are here! It's our take on The Son of Man by Rene Magritte, designed by Brandon. What do you think?

We'll be giving these away at Vidcon during our Industry Reception/Party on Thursday. Bonus: Steve's face is going to be stuck like that all of Thursday as well! I kid, I kid.
When Rene Magritte was 14, he saw the dead body of his suicidal mother fished out of the Sambre River. She was naked except for her nightgown, which had washed up and was covering her face. A lot of people think this is where a lot of the obscured faces in his paintings come from.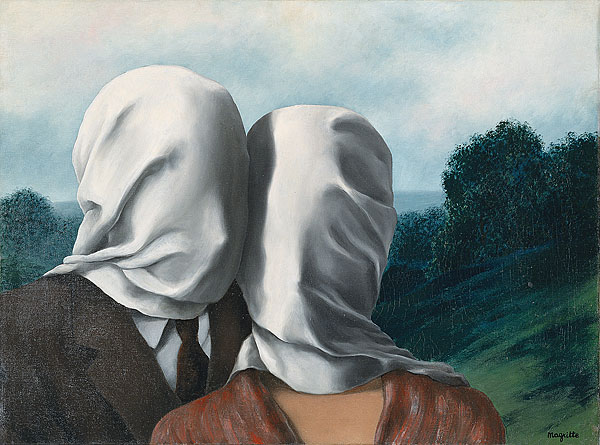 So yeah, I want one of these shirts!
(via stevewoolf)